Get a Great Investment Opportunity With Our Certified Pre-Owned Vehicles
When you are in the market for a car, you want to be absolutely sure that you find the best pricing opportunity possible; you want to be sure that you are maximizing the quality of your investment without losing the high-quality, luxury driving experience you are searching for.
That is where our certified pre-owned vehicles come in. Not only do these Certified Pre-Owned models provide you with a more competitive price tag, they deliver the confident, versatile performance you need on the road.
In other words, certified pre-owned Lincoln sedans & luxury SUVs offer you not just financial benefits, but also an unforgettable experience on the road. 
What Makes Certified Pre-Owned Vehicles So Great?
So what makes these vehicles excellent to invest in? There are two reasons.
First and foremost, our certified pre-owned models have competitive prices. This means that you can get an impressive, luxury vehicle without having to dig too deep into your pockets.
In addition to their impressive prices, our certified pre-owned models are reliable and confident on the road. How do you know that? Because every single certified vehicle on our lot has to go through an intense and extensive certification process. This guarantees the vehicle's quality before you take it out on the road; this is also complementary to you.
The icing on the cake is that these vehicles have low mileage on their odometers, meaning they will go the extra mile. Learn more about the benefits of Certified Pre-Owned Lincoln vehicles here. 
Shop Popular Certified Pre-Owned Lincoln Vehicles By Model

---
Want to Test Drive a Certified Lincoln Car in Sioux Falls?
Browse the exising inventory on this page to find the Certified Pre-Owned Lincoln car or SUV that appeals to you. Since we are within driving distance of nearby cities like Hartford, SD; Luverne, MN; Mitchell, SD; and Brandon, SD those local drivers have a short trip to a test drive in Sioux Falls. Come visit or call Sioux Falls Ford Lincoln to schedule at (605) 361-0361 today!

What Certified Lincoln Cars and SUVs are Available in Sioux Falls?

The answer to that question changes on a regular basis. So take a look at some recent model year vehicles that may soon appear on this page. Explore features of models like the Lincoln MKC and Lincoln MKX that often appear in our Certified Pre-Owned used Lincoln inventory.

The 2020 Lincoln Continental came in three distinct trim levels available for you to consider investing in. All of these trim levels provide you with unique capabilities and aesthetics, which allows you to personalize your driving experience to an extent.
These three trim levels are:
Lincoln Continental Standard
Lincoln Continental Reserve
Elegant Sophistication Meets Modern Luxury: 2019 Lincoln Continental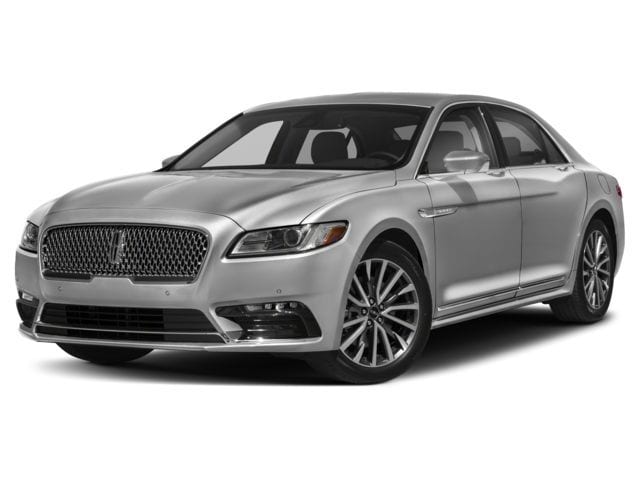 Here at Sioux Falls Ford Lincoln, our goal is to do more than help you find a means of transportation. While it is important to invest in a dependable vehicle, the car you drive will be more than just a means to an end. It will be a statement of your automotive taste; it will be a declaration of your style; it will be an investment in refined, unique sophistication.
That is why vehicles like the 2019 Lincoln Continental continue to amaze drivers, even after years of the model being on the road. Thanks to its impressive performance capabilities, its dependable versatility, and its visible luxury, this vehicle is more than capable of providing you with that luxurious, inimitable driving experience you are looking for.
What's New With the 2019 Lincoln Continental
The 2019 Lincoln Continental continues the dedication to refined confidence and versatile performance that drivers have fallen in love with. However, it also offers you some exciting updates that further innovate the on-road experience it can offer.
Adaptive cruise control, which was not available on the previous model, now comes standard.
Similarly, a Blind-Spot Monitoring System now comes standard on the 2019 Lincoln Continental.
Rain-sensing windshield wipers now come standard instead of just being available.
Furthermore, the 2019 Lincoln Continental offers you a vast array of interior features to take advantage of, along with a more refined and minimalist aesthetic.
The 2019 Lincoln Continental also offers three trim levels to choose from:
Browse all the
new Lincoln Continental cars for sale in our Sioux Falls Lincoln dealership
here.
The Certified Pre-owned Lincoln MKC on the Streets of Sioux Falls
Every now and then you come across a vehicle that changes the way you view driving. That vehicle transforms the concept of getting from point A to point B into an experience -- a journey. As past model years of the Lincoln MKC come into our dealersship local Sioux Falls drivers have a great opportunity to own this luxury vehicle at a competitive price.

The Lincoln MKC is one such vehicle, providing you with the sleek aesthetic you expect from a Lincoln vehicle, and the tools for success you deserve in a family vehicle. With the Lincoln MKC SUV, you can truly conquer the road, and get where you need to go safely, reliably, and in style.

Gorgeous, Impeccable Design Meets Sturdy Capabilities
The Lincoln MKC is a beautiful vehicle, exuding confidence, power, reliability, and style. With its sleek curves, its sharp accents, and its overall aesthetic of confidence, this is the kind of vehicle that will turn heads on the road, and enhance your experience behind the wheel.
Its features are what really make this vehicle an incredible buy, though. Some features, like active noise control, help stabilize your experience inside this luxury SUV, while others, like active park assist, can help during your drive. With the Lincoln MKC you can get a wide array of features and capabilities that will ensure you and your family's safety in the car, and assist you when are behind the wheel by expanding your sight, and smoothing out your experience.
A LUXURY CROSSOVER WITH A LOT OF HEART: 2018 LINCOLN MKX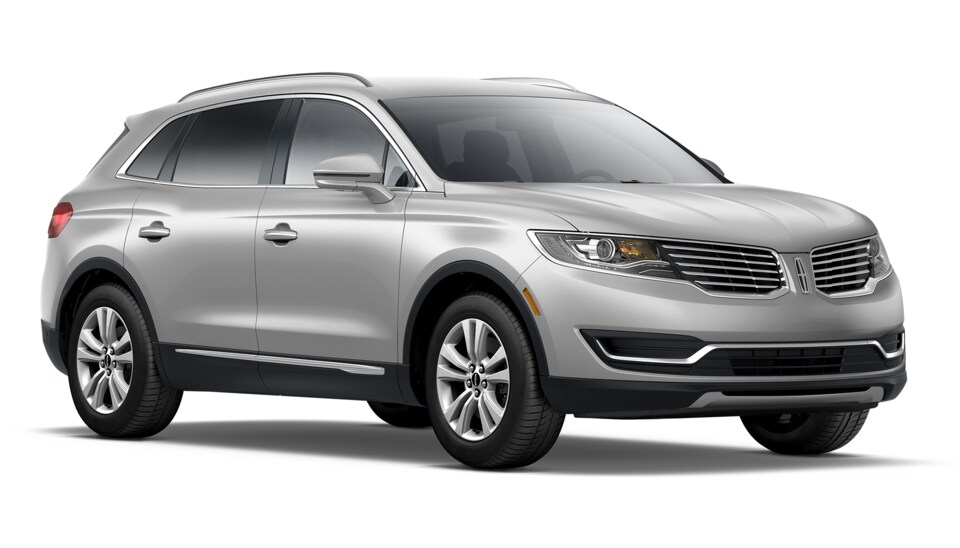 Before the Lincoln MKX became the Lincoln Nautilus it was still one of the brand's most loved SUVs. Crossovers are unique because they offer the best of both words when it comes to body and driving style. If you don't want a sedan because you need more space, but also don't want a large SUV because of how bulky and gas-guzzling they tend to be then this luxury crossover may be the answer.  The 2018 Lincoln MKX offered a distinct design and luxurious aesthetic that appeals to many a discriminating driver.
SLICK DESIGN, RELIABLE PERFORMANCE, ADVANCED TECHNOLOGY
When you see the 2018 Lincoln MKX for the first time you will be impressed by its regal aesthetic. With its aerodynamic design and chiseled front fascia this vehicle commands the road with authority and grace. Even the smallest features, like the headlights and the side mirrors, are precisely designed. The interior is comfortable, highly refined, and luxurious. All of the features you need, whether that's your climate control system or your sound system, are easily accessible.
This Lincoln crossover had more than just good looks, though; it also performs well on the road. With its 3.7L TI-VCT engine you can get up to 303 horsepower and 278 pound-feet of torque in addition to 25 highway mpg! That is an excellent blend of efficiency and power.
Plus, with features like adaptive steering, adaptive headlamps, electric power-assisted steering, and available intelligent all-wheel drive, you can be confident that you will be safe on the road.
The 2018 Lincoln MKX was available in three different trim levels:
2018 Lincoln MKX Premiere
2018 Lincoln MKX Select
2018 Lincoln MKX Reserve
Regality Takes a New Form: 2018 Lincoln Continental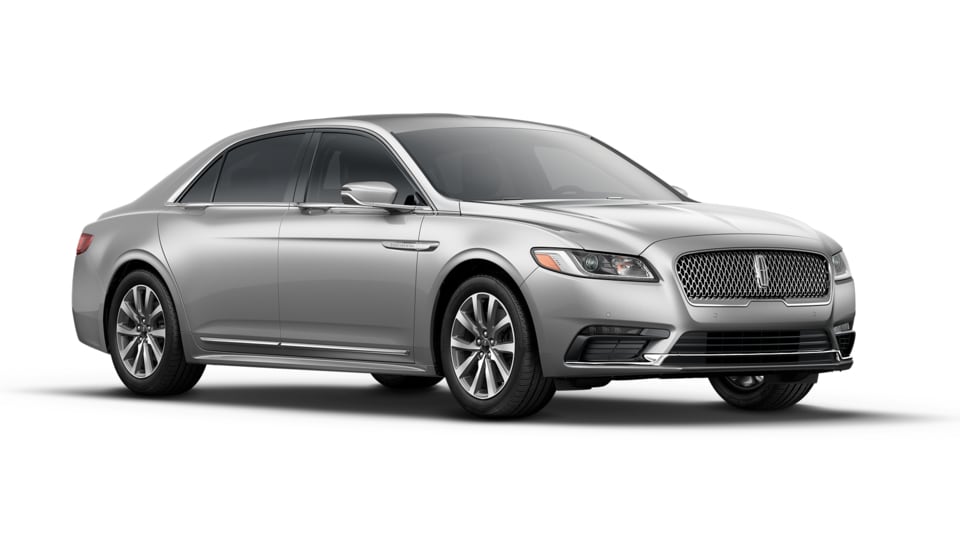 If you want a car that has something others don't with bold ingenuity, modern design, and contemporary luxury then check out the 2018 Lincoln Continental.This sedan is the epitome of luxury. Whether you are judging it by its exterior design, its interior comfort, its performance, or its technology this sedan will surpass your expectations.

Gorgeous Design, Reliable Performance, Cutting-Edge Technology
The Lincoln Continental's sleek, aerodynamic body is beautifully complemented by its luxurious interior design. You can sink into the  driver's seat, feeling completely in control as you grasp the steering wheel, knowing full well that all of the performance and entertainment features you need are easily within reach.
Its performance sweetens the deal. With 26 highway mpg and an available 3.0L Twin-Turbocharged V6 engine that is capable of up to 400 horsepower and 400 pound-feet of torque you will be able to drive with confidence and authority.
On top of that it offers safety technology, like adaptive headlamps and a 360-degree camera (among many other features), that will ensure your security on the road.
In short, this sedan has it all. The 2018 Lincoln Continental also comes in three different trim levels:
2018 Lincoln Continental Premiere
2018 Lincoln Continental Select
2018 Lincoln Continental Reserve
Want to Learn More about our New Lincoln Models in Sioux Falls, SD?
Visit us at Sioux Falls Ford Lincoln near and proudly serving local South Dakota cities like Hartford, Mitchell and Brandon as well as our neighbors across the border in  Luverne, MN. Come see us for a test drive today!
Regality Takes a New Form: 2018 Lincoln Continental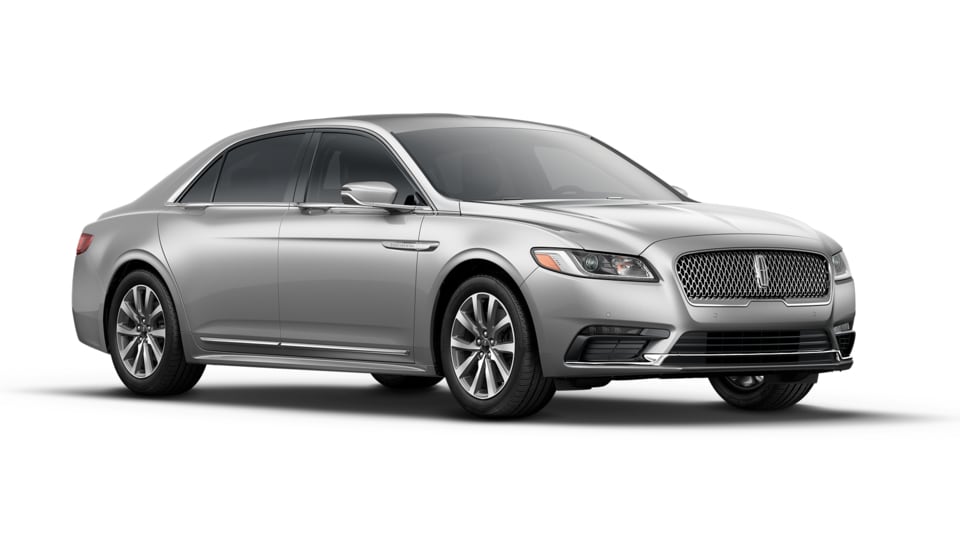 If you want a car that has something others don't with bold ingenuity, modern design, and contemporary luxury then check out the 2018 Lincoln Continental.This sedan is the epitome of luxury. Whether you are judging it by its exterior design, its interior comfort, its performance, or its technology this sedan will surpass your expectations.