Lincoln Leasing in Sioux Falls, SD
Leasing your new Lincoln can be a popular option for many South Dakota luxury SUV shoppers. While leasing a Lincoln can often lower monthly payments than financing, customers often have questions about how the leasing process works. Sioux Falls Lincoln s here to help you decide if leasing a Lincoln is right for you, take advantage of our dealership's current Lincoln lease offers, and figure out what to do at the end of your lease.
Leasing and Buying: What's the Difference?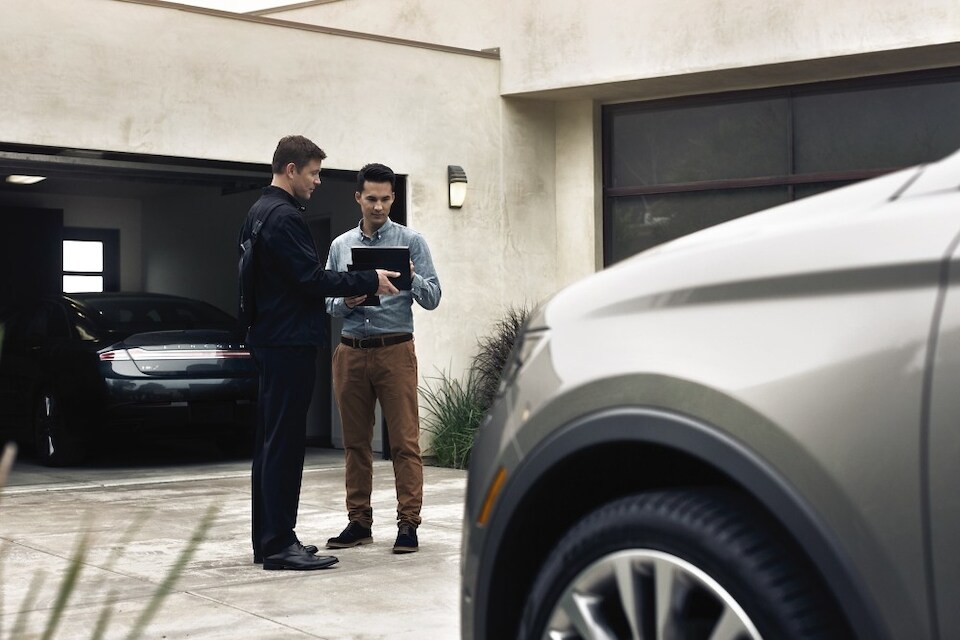 One of the most common questions our auto finance department gets pertains to the differences between leasing and buying. We want to help clear up any confusion and present you with some pros and cons for both financing options.
The first thing to note, though, is that leasing a vehicle and purchasing a vehicle offer different end results. Think of it like this:
Leasing is akin to renting an apartment.
Purchasing is akin to buying a house .
So what are the pros and cons of each?
Purchasing: Pros & Cons
PRO: You own the car! Once you are done paying off your car loan, you completely own the vehicle. Furthermore, while you're paying off the loan, you don't have to worry about mileage limitations like you do with leasing.
CON: Purchasing a car usually requires taking out an auto loan. This can more costly on a monthly basis due to long terms interest rates.
Leasing: Pros & Cons
PRO: Leasing can be more affordable on a monthly basis than an auto loan would be. Since you are not purchasing the vehicle, the lease rate may be better for your wallet than outright purchasing one.
CON: Since you do not own the vehicle when you lease it, you have certain mileage parameters you have to adhere by and you need to keep the vehicle in good condition. This may not be ideal for drivers who travel long distances regularly.
Is a Lincoln Lease or Auto Loan Right for You?
It's difficult to say which option is best for you without knowing your specific budgetary parameters and financial situation. That is why we invite you to visit us at Sioux Falls Ford Lincoln in Sioux Falls, SD. Our team serves local drivers near Hartford, SD; Luverne, MN; Mitchell, SD; and Brandon, SD. Let us assist you with all of your automotive needs, including financing, today.