Browse for a new 2021 Lincoln Luxury SUV Online from Brandon, Mitchell or Sioux Falls, SD
You need a trustworthy vehicle for professional purposes and personal excursions. In an area like Sioux Falls where the weather is unpredictable, it's also important to have a car that you know you can rely on, no matter the terrain or the road conditions. Finally, if you are looking at new Lincoln models, you want a luxurious ride with safety features, top performance, and high tech features and amenities.
Here at our Lincoln dealer serving Mitchell, SD we have variety of incredible Lincoln cars and crossover style SUVs, all of which are ready to take on the challenges of the open roads in Sioux Falls, and in nearby cities like Hartford or Brandon, SD. Each Lincoln model is capable of providing you with a memorable, luxurious, driving experience. Browse wll of the new Lincoln cars for sale near Mitchell here. 
A Plethora of Lincoln Models Available for Purchase
When you arrive on our lot, the first decision you will have to make will be which vehicle you want to pursue in terms of ownership. Furthermore, we often have a variety of purchasing incentives available for you to consider. 
The 2021 Lincoln line up is new and exciting more than just new naming conventions!  Models like the Lincoln Aviator, Lincoln Corsair, Lincoln Navigator and the Lincoln Nautilus mark innovations in technology and design. Our goal is to help you find the right vehicle for you, and we do everything we can to accomplish that goal. Take a look at some of our most popular models below. 
Luxury Meets Power: 2021 Lincoln Aviator
The new Lincoln Aviator is more than just another midsize SUV. Not only does it bring with it the trusted luxury and reliable capabilities that all Lincoln vehicles are known for, but it also adds some exciting and unique benefits to its toolkit, giving you a more enjoyable, unparalleled driving experience.
Whether you are in the market for a professional SUV, or you want a new family car, the Lincoln Aviator is a great option. View new Lincoln Aviator inventory here. 
A Confident Array of Features
Not only does this vehicle deliver the luxury you are looking for, but it also has plenty of power to deliver as well. Thanks to its Twin-Turbocharged 3.0L V6 engine, you can conquer the open road with 400 horsepower and 415 pound-feet of torque, giving you plenty of control and authority wherever you go.
Furthermore, this SUV can seat up to seven people comfortably, giving you ample room to fit the whole family and plenty of cargo with ease!
Safety technology is easily accessible when you are driving this SUV. Thanks to available Lincoln Co-Pilot360 Plus, you can take advantage of a wide array of cutting-edge, popular safety technologies. These features include Reverse Brake Assist, Evasive Steering Assist, Adaptive Cruise Control, Lane Centering, and much more!
The 2021 Lincoln Aviator also offers five different trim levels from which you can choose. They include:
Standard
Standard AWD
Reserve
Reserve AWD
Grand Touring
The bottom line is that the new Lincoln Aviator, in nearly every way, pushing your driving experience into new, exciting territory. With this SUV, you can have the drive, and the ride, that you have always been searching for.
The New Face of Luxury: 2021 Lincoln Corsair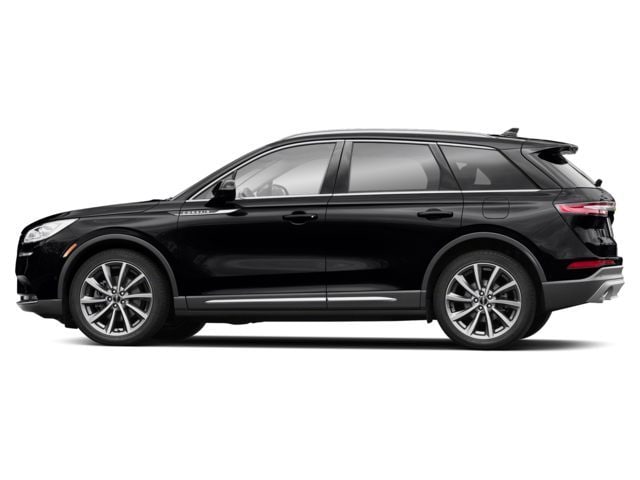 Lincoln models have always exuded a certain level of regal-ity. From their aerodynamic body design, to their versatile performance abilities, to their elegantly crafted features and interior, these vehicles have set a standard for luxury and confidence on the road. With the advent of the  new Lincoln Corsair, there is a new face for luxury, a new synonym for breathtaking, a new vision for the open road and what is has to offer.
A Bold Vision is On the Way
The 2021 Lincoln Corsair pushes the envelope in every sense of the term, and in all of the best ways. Not only does its exterior design exude assurance and power with contemporary ease, it also packs a spirited punch under the hood. Capable of delivering up to 280 horsepower with its 2.3L engine, you will have plenty of strength to utilize on the road.
Furthermore, you will be able to enjoy plenty of interior space for both passengers and cargo. This is just another reason why this compact SUV is a great option for families. With expanded cargo capacity and EasyFold capability, storing cargo has never been easier. Plus, this Lincoln vehicle can seat up to five people comfortably while providing ample leg room for all!
Furthermore, you can enjoy a plethora of available features, including Lincoln Co-Pilot360, which offers you a suite of popular safety technologies - Active Park Assist, Evasive Steering Assist, Reverse Brake Assist, and Adaptive Cruise Control, just to name a few - that will keep you are and your family safe wherever you go.
The 2021 Lincoln Corsair also offers many different trim levels from which to choose. They include:
Standard
Standard AWD
Reserve 2.0L
Reserve 2.0L AWD
Reserve 2.3L AWD 
Grand Touring
All of these trim levels offer you some exciting benefits that are unique and modern. 
See how the Lincoln Corsair compares to the Lincoln Nautilus


2021 Lincoln Navigator Trim Levels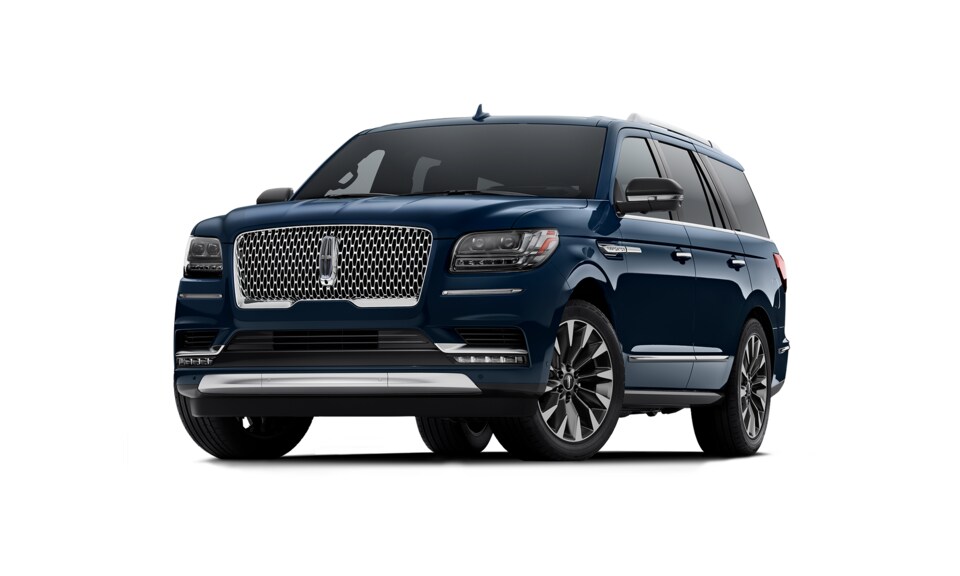 The Lincoln Navigator is loaded with exciting features, all of which help complement its powerful performance benefits. That includes features like different Lincoln Drive Models, Adaptive Suspension, Auto Hold, and much more. Plus, this vehicle has a host of cutting-edge safety features that help ensure your security behind the wheel. Whether you are driving through Mitchell, Hartford, or Sioux Falls, you can trust it will provide you with a memorable driving experience. Plus, the Lincoln Navigator has a few different trim levels that you can consider investing in.
Three Trim Levels To Consider
The Lincoln Navigator has three different trim levels that you can consider investing in. They all offer unique benefits and features.
Base: This trim level comes well equipped with a wide variety of features and benefits. That includes features like LED headlights, a Push-Button Start, a 14-speaker premium sound system, and much more. Plus, this trim level comes equipped with a host of safety features -- including Lincoln Co-Pilot360 -- that can help ensure your security behind the wheel.
Reserve: This trim level takes what makes the Base trim level great and adds to it. You can enjoy a panoramic sunroof, upgraded seats, and a premium sound system. Plus, there are a host of exciting features added to this trim level, including Adaptive Cruise Control, a Surround-View Parking Camera System, and much more. 
Reserve-L: The Navigator L offers its own package options on top of what the typical features. DriversReserve Mono may select from the Reserve I, Reserve II or Reserve Monochromatic upgrades.


2021 Lincoln Nautilus Trim Levels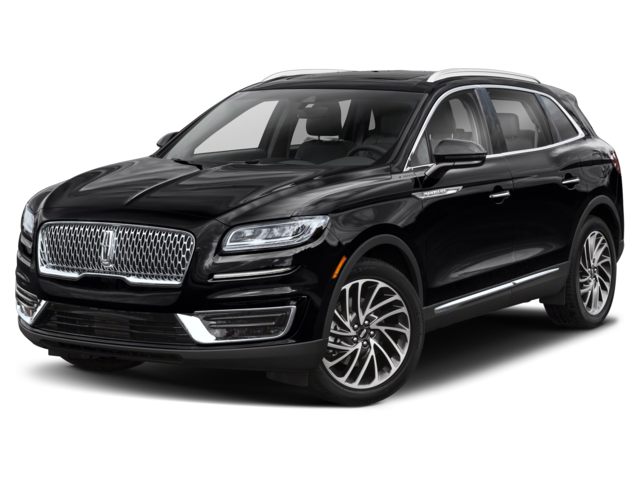 The 2021 Lincoln Nautilus has two different trim levels for you to consider investing in. They are: 
Lincoln Nautilus Standard
Lincoln Nautilus Reserve
These three trim level offers you distinct benefits and unique driving experiences, helping them stand out on the road in different ways. Whether you prefer a more performance-oriented driving experience, or you want something that is more sophisticated, you can choose a trim level that best suits your needs on the road and complements your personality.
Explore our 
Lincoln Nautilus
 inventory. please feel free to visit us at Sioux Falls Ford Lincoln.