Browse for a new 2018 or 2019 Lincoln Luxury Car or SUV like the Lincoln MKC or Lincoln Continental in Sioux Falls!
You need a trustworthy vehicle for professional purposes and personal excursions. In an area like Sioux Falls where the weather is unpredictable, it's also important to have a car that you know you can rely on, no matter the terrain or the road conditions. Finally, if you are looking at new Lincoln models, you want a luxurious ride with safety features, top performance, and high tech features and amenities.
Here at Sioux Falls Ford Lincoln, we have variety of incredible Lincoln cars and crossover style SUVs, all of which are ready to take on the challenges of the open roads in Sioux Falls, and in nearby cities like Hartford or Brandon, SD. Each Lincoln model is capable of providing you with a memorable, luxurious, driving experience.
A Plethora of Lincoln Models Available for Purchase
When you arrive on our lot, the first decision you will have to make will be which vehicle you want to pursue in terms of ownership. Do you want a sedan, like the Lincoln MKZ, or the Lincoln Continental? Are you in need of something more spacious, like the Lincoln MKC or the Lincoln MKX? Regardless of which body style, and model, you end up choosing, our team of automotive experts can help you throughout the entire purchasing process so you can find a vehicle that best suits your needs. View photos and explore features of the new 2019 Lincoln MKC here.

Furthermore, we often have a variety of purchasing incentives available for you to consider. Our goal is to help you find the right vehicle for you, and we do everything we can to accomplish that goal. Take a look at some of our most popular models below.
Luxury for the Modern Driver: 2019 Lincoln Nautilus

Lincoln vehicles have a reputation for delivering a memorable and unparalleled driving experience, one that is defined by its regal design and its sophisticated aesthetic. With the 2019 Lincoln Nautilus all of this remains true. The Lincoln Nautilus then ups the ante with a wide variety of benefits, like a spacious interior design, available cutting-edge features, and reliable performance abilities.
Whether you are a young professional in need of a roomy, modern SUV or you are looking for a sophisticated family vehicle that is spacious and reliable, the 2019 Lincoln Nautilus may be right for you.
Gorgeous Design, Reliable Performance
The 2019 Lincoln Nautilus is instantly impressive in every sense. Not only does it have a sleek, alluring exterior design that is aerodynamic and authoritative, it also has a spacious interior capable of seating up to five people comfortably. Furthermore, it loaded with cutting-edge technology that helps keep you safe behind the wheel and makes your driving experience more enjoyable -- this includes a Blind Spot Information System, Adaptive Cruise Control, Enhanced Active Park Assist, available Navigation, and much more!
Best of all, this SUV can deliver up to 335 horsepower and 380 pound-feet of torque, while also being able to tow up to 2,000 pounds! In other words, you will have all of the capabilities you need to own the road.
The 2019 Lincoln Nautilus also comes in three different trim levels:
Regality Takes a New Form: 2018 Lincoln Continental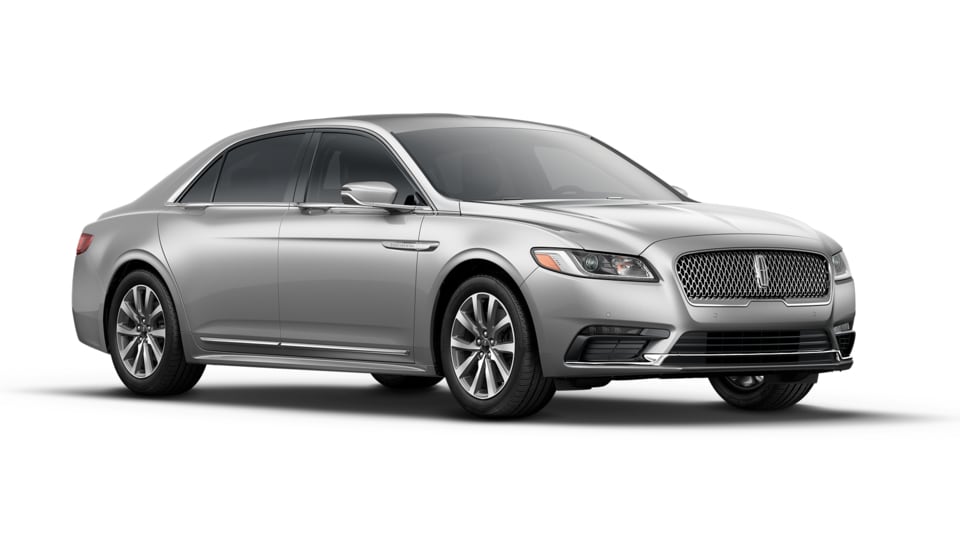 If you want a car that has something others don't with bold ingenuity, modern design, and contemporary luxury then check out the 2018 Lincoln Continental.This sedan is the epitome of luxury. Whether you are judging it by its exterior design, its interior comfort, its performance, or its technology this sedan will surpass your expectations.
Gorgeous Design, Reliable Performance, Cutting-Edge Technology
The Lincoln Continental's sleek, aerodynamic body is beautifully complemented by its luxurious interior design. You can sink into the driver's seat, feeling completely in control as you grasp the steering wheel, knowing full well that all of the performance and entertainment features you need are easily within reach.
Its performance sweetens the deal. With 26 highway mpg and an available 3.0L Twin-Turbocharged V6 engine that is capable of up to 400 horsepower and 400 pound-feet of torque you will be able to drive with confidence and authority.
On top of that it offers safety technology, like adaptive headlamps and a 360-degree camera (among many other features), that will ensure your security on the road.
In short, this sedan has it all. The 2018 Lincoln Continental also comes in three different trim levels:
2018 Lincoln Continental Premiere
2018 Lincoln Continental Select
2018 Lincoln Continental Reserve
A Luxury Crossover With a Lot of Heart: 2018 Lincoln MKX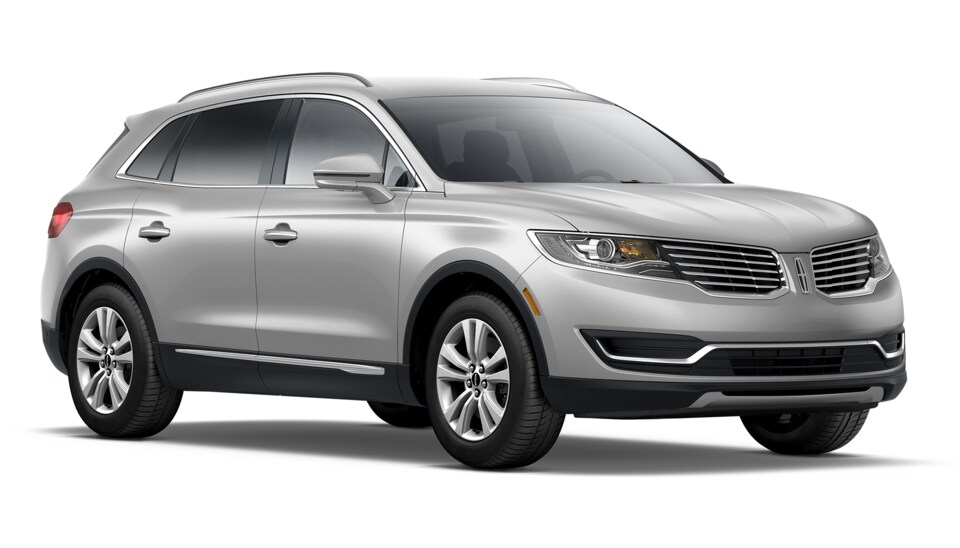 Crossovers are unique because they offer the best of both words when it comes to body and driving style. If you don't want a sedan because you need more space, but also don't want a large SUV because of how bulky and gas-guzzling they tend to be then this luxury crossover may be the answer.  The 2018 Lincoln MKX offers a distinct design and luxurious aesthetic that appeals to many a discriminating driver.
Slick Design, Reliable Performance, Advanced Technology
When you see the 2018 Lincoln MKX for the first time you will be impressed by its regal aesthetic. With its aerodynamic design and chiseled front fascia this vehicle commands the road with authority and grace. Even the smallest features, like the headlights and the side mirrors, are precisely designed. The interior is comfortable, highly refined, and luxurious. All of the features you need, whether that's your climate control system or your sound system, are easily accessible.
This Lincoln crossover has more than just good looks, though; it also performs well on the road. With its 3.7L TI-VCT engine you can get up to 303 horsepower and 278 pound-feet of torque in addition to 25 highway mpg! That is an excellent blend of efficiency and power.
Plus, with features like adaptive steering, adaptive headlamps, electric power-assisted steering, and available intelligent all-wheel drive, you can be confident that you will be safe on the road.
The 2018 Lincoln MKX is available in three different trim levels:
2018 Lincoln MKX Premiere
2018 Lincoln MKX Select
2018 Lincoln MKX Reserve


Efficiency and Spaciousness In One Luxurious Vehicle: 2019 Lincoln MKC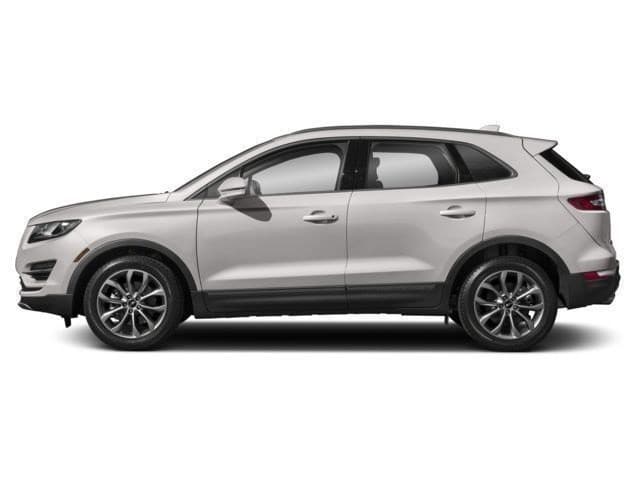 Some people who visit our Lincoln dealership in Sioux Falls are in the market for a spacious vehicle. Whether they are looking for a family vehicle or a professional SUV with plenty of space, the new Lincoln MKC has a lot to offer. Not only can you travel with plenty of room for passengers and cargo, but you can also enjoy all of the cutting-edge technology and impressive performance this luxury vehicle has to offer.
With the 2019 Lincoln MKC you can get these benefits, along with much more. With its advanced features, regal design, and reliable performance, this vehicle is more than capable of delivering the kind of luxurious experience you are looking for.
What's New for 2019 in the Lincoln MKC?
There have been some small, but impactful changes to the 2019 Lincoln MKC features.
This SUV has a new face! With a single-piece front grille and a new shape, this SUV's front end is fresh and authoritative like never before. It also offers new, reshaped LED headlights.


Available active-safety technology has been enhanced, with pedestrian detection being added to its forward-collision warning system.
Lincoln MKC Performance Capabilities
The 2019 Lincoln MKC continues to offer incredible performance, balancing efficiency and versatile power with an even hand. Capable of delivering up to 285 horsepower, 305 pound-feet of torque, 27 highway mpg, and 20 city mpg, you will be able to conquer the road with confidence and ease, while always feeling in control when you are behind the wheel in Sioux Falls or nearby Hartford, Mitchell, Brandon SD or Luverne MN.


Ready To Conquer Again: 2019 Lincoln MKZ
The Lincoln MKZ has a certain quality to it -- a combination of regal confidence and luxurious authority. When you are behind its wheel, you always feel like you are in control, ready to conquer any road that you come across. Its luxurious interior provides you with the comfort and accessibility you need, while the engine underneath its hood rumbles as it provides the agile versatility and power you expect from a car of this caliber. Browse all the new Lincoln MKZ cars for sale at Sioux Falls Ford Lincoln here.
That level of quality has been augmented with the new 2019 Lincoln MKZ. With further innovations and additions, this stunning Lincoln vehicle is ready to conquer the road again.

What's New for 2019 Lincoln MKZ?
Automatic Emergency Braking has become standard for the 2019 Lincoln MKZ. That means you can confidently travel while knowing your vehicle is designed to help mitigate potential collisions. This feature is bundled in Lincoln Co-Pilot360, which includes other safety features (like Lane Departure Warning and Blind Spot Warning).


The 3.0L turbocharged V6 engine is now only available on the Reserve trim level. For those who are looking for an added kick in their driving experience, that trim level is the way to go!
Regal Performance, Continued
The 2019 Lincoln MKZ continues to offer the great, versatile performance you expect from it. Capable of up to 400 horsepower, 400 pound-feet of torque, 31 highway mpg, and 20 city mpg, you get a nice balance between power and efficiency when you drive this Lincoln vehicle.
The 2019 Lincoln MKZ also offers three trim levels: Base, Reserve I, and Reserve II. With the former two trims you will have nine color options to choose from, and with the Reserve II there are 10 color options.


Confidence Is Its Middle Name: 2018 Lincoln Navigator
The 2018 Lincoln Navigator and the Lincoln Navigator L are some of the most highly sought after SUVs on the market. Thanks to their abilities on the road, their wide array of features, and their confident designs, we understand why -- these are SUVs that redefine the way you drive and the way you experience the open road.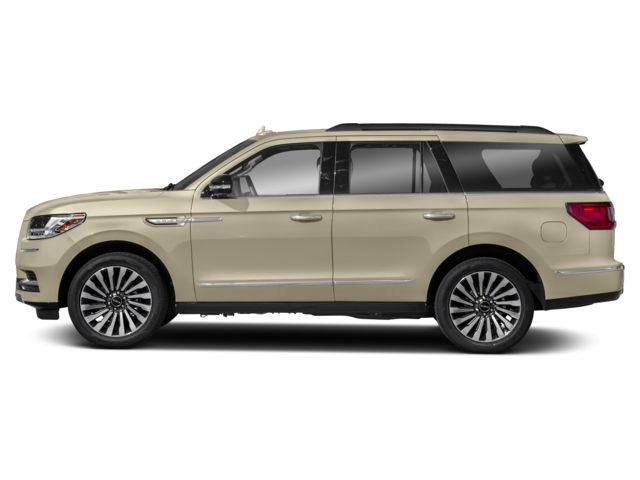 Lincoln Navigator Features
An available head-up display
A Revel Ultima Audio System
An available Lane-Keeping system
Available Enhanced Active Park Assist
Auto High-Beam Headlamps
A 360-Degree Camera
Available Adaptive Cruise Control
Adaptive Headlamps
Personal Profiles
 Lincoln Navigator L Features
Standard four-wheel disc anti-lock brake system (ABS)
Driver and front-passenger Dual Stage Airbags
An individual tire pressure monitoring system
Remote Keyless Entry System
Battery saving technology
Electric parking brake
Emergency brake assist
A rear-view camera with washer
Want to Learn More about our New Lincoln Models in Sioux Falls, SD?
Visit us at Sioux Falls Ford Lincoln near and proudly serving local South Dakota cities like Hartford, Mitchell and Brandon as well as our neighbors across the border in  Luverne, MN. Come see us for a test drive today!