Browse for a new 2020 Lincoln Luxury Car or SUV Online from Mitchell or Sioux Falls, SD
You need a trustworthy vehicle for professional purposes and personal excursions. In an area like Sioux Falls where the weather is unpredictable, it's also important to have a car that you know you can rely on, no matter the terrain or the road conditions. Finally, if you are looking at new Lincoln models, you want a luxurious ride with safety features, top performance, and high tech features and amenities.
Here at our Lincoln dealer serving Mitchell, SD we have variety of incredible Lincoln cars and crossover style SUVs, all of which are ready to take on the challenges of the open roads in Sioux Falls, and in nearby cities like Hartford or Brandon, SD. Each Lincoln model is capable of providing you with a memorable, luxurious, driving experience. Browse wll of the new Lincoln cars for sale near Mitchell here. 
A Plethora of Lincoln Models Available for Purchase
When you arrive on our lot, the first decision you will have to make will be which vehicle you want to pursue in terms of ownership. Do you want a sedan, like the Lincoln MKZ, or the Lincoln Continental? Are you in need of something more spacious, like the Lincoln MKC? Regardless of which body style, and model, you end up choosing, our team of automotive experts can help you throughout the entire purchasing process so you can find a vehicle that best suits your needs. View photos and explore features of the  remaining Lincoln MKC models here. Furthermore, we often have a variety of purchasing incentives available for you to consider. 
The 2020 Lincoln line up is new and exciting more than just new naming conventions!  Models like the Lincoln Aviator, Lincoln Corsair and the Lincoln Nautilus mark innovtions in technoloby and design. Our goal is to help you find the right vehicle for you, and we do everything we can to accomplish that goal. Take a look at some of our most popular models below. 
Luxury Meets Power: 2020 Lincoln Aviator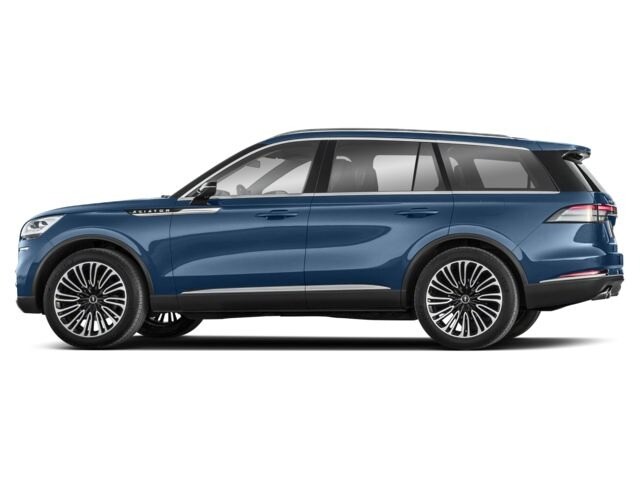 The 2020 Lincoln Aviatorr is more than just another midsize SUV. Not only does it bring with it the trusted luxury and reliable capabilities that all Lincoln vehicles are known for, but it also adds some exciting and unique benefits to its toolkit, giving you a more enjoyable, unparalleled driving experience.
Whether you are in the market for a professional SUV, or you want a new family car, the 2020 Lincoln Aviator is a great option. View new Lincoln Aviator inventory here. 
A Confident Array of Features
Not only does this vehicle deliver the luxury you are looking for, but it also has plenty of power to deliver as well. Thanks to its Twin-Turbocharged 3.0L V6 engine, you can conquer the open road with 400 horsepower and 415 pound-feet of torque, giving you plenty of control and authority wherever you go.
Furthermore, this SUV can seat up to seven people comfortably, giving you ample room to fit the whole family and plenty of cargo with ease!
Safety technology is easily accessible when you are driving this SUV. Thanks to available Lincoln Co-Pilot360 Plus, you can take advantage of a wide array of cutting-edge, popular safety technologies. These features include Reverse Brake Assist, Evasive Steering Assist, Adaptive Cruise Control, Lane Centering, and much more!
The 2020 Lincoln Aviator also offers five different trim levels from which you can choose. They include:
Standard
Standard AWD
Reserve
Reserve AWD
Grand Touring
The bottom line is that the 2020 Lincoln Aviator, in nearly every way, pushing your driving experience into new, exciting territory. With this SUV, you can have the drive, and the ride, that you have always been searching for.
What's New for the 2020 Lincoln Contintental?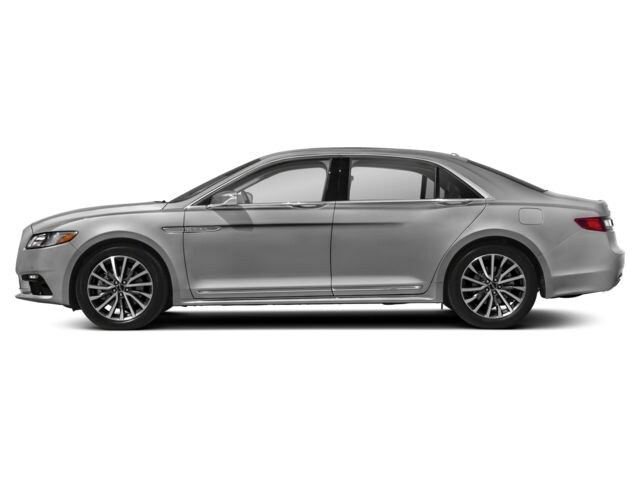 The 2020 Lincoln Continental doesn't have a ton of new features with its newest iteration. However, it does offer you new option packages, has ample interior spaciousness -- particular in terms of rear leg room -- and a powerful V6 engine option for you to consider.
Most importantly, the interior cabin is quiet and comfortable, leading to an enjoyable experience on the open road. This sedan is also outfitted with a wide array of cutting-edge features, including safety features.
Three Unique Trim Levels
The 2020 Lincoln Continental has three distinct trim levels available for you to consider investing in. All of these trim levels provide you with unique capabilities and aesthetics, which allows you to personalize your driving experience to an extent.
These three trim levels are:
Lincoln Continental Standard
Lincoln Continental Reserve
Lincoln Continental Black Label
If you would like to learn more about these trim levels and the benefits they can offer, our team would be proud to assist you!
Stop by at your next opportunity, and we can answer any questions you may have about the Lincoln Continental.
The New Face of Luxury: 2020 Lincoln Corsair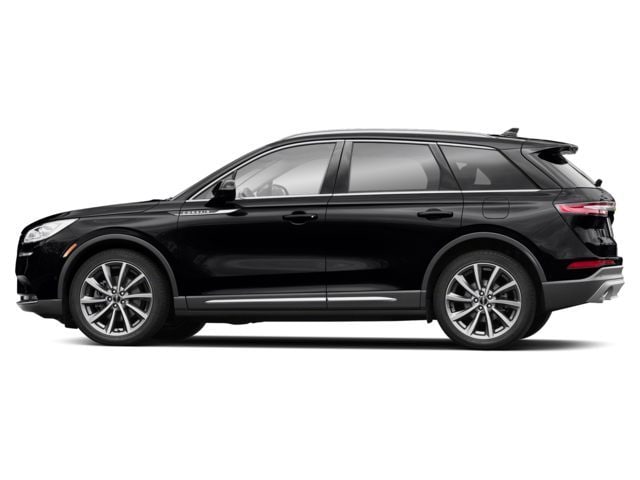 Lincoln models have always exuded a certain level of regality. From their aerodynamic body design, to their versatile performance abilities, to their elegantly crafted features and interior, these vehicles have set a standard for luxury and confidence on the road. With the advent of the 2020 Lincoln Corsair, there is a new face for luxury, a new synonym for breathtaking, a new vision for the open road and what is has to offer.
A Bold Vision is On the Way
The 2020 Lincoln Corsair pushes the envelope in every sense of the term, and in all of the best ways. Not only does its exterior design exude assurance and power with contemporary ease, it also packs a spirited punch under the hood. Capable of delivering up to 280 horsepower with its 2.3L engine, you will have plenty of strength to utilize on the road.
Furthermore, you will be able to enjoy plenty of interior space for both passengers and cargo. This is just another reason why this compact SUV is a great option for families. With expanded cargo capacity and EasyFold capability, storing cargo has never been easier. Plus, this Lincoln vehicle can seat up to five people comfortably while providing ample leg room for all!
Furthermore, you can enjoy a plethora of available features, including Lincoln Co-Pilot360, which offers you a suite of popular safety technologies - Active Park Assist, Evasive Steering Assist, Reverse Brake Assist, and Adaptive Cruise Control, just to name a few - that will keep you are and your family safe wherever you go.
The 2020 Lincoln Corsair also offers five different trim levels from which to choose. They include:
Standard
Standard AWD
Reserve 2.0L
Reserve 2.0L AWD
Reserve 2.3L AWD
All of these trim levels offer you some exciting benefits that are unique and modern. 
See how the Lincoln Corsair compares to the Lincoln Nautilus here. 
2020 Lincoln Nautilus Trim Level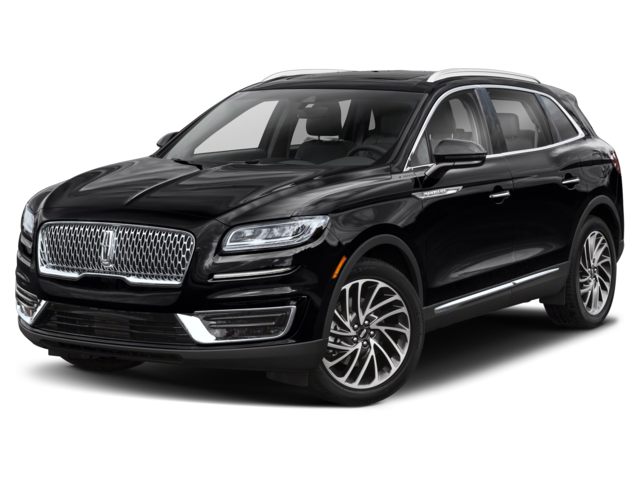 The 2020 Lincoln Nautilus has three different trim levels for you to consider investing in. They are: 
Lincoln Nautilus Standard
Lincoln Nautilus Reserve
Lincoln Nautilus Black Label
These three trim level offers you distinct benefits and unique driving experiences, helping them stand out on the road in different ways. Whether you prefer a more performance-oriented driving experience, or you want something that is more sophisticated, you can choose a trim level that best suits your needs on the road and complements your personality.
Explore 
the Lincoln Nautilus
 inventory. please feel free to visit us at Sioux Falls Ford Lincoln, located in Sioux Falls, There are still a limited number of the 2019 models in stock, so explore the features of this one below.
Luxury for the Modern Driver: 2019 Lincoln Nautilus

Lincoln vehicles have a reputation for delivering a memorable and unparalleled driving experience, one that is defined by its regal design and its sophisticated aesthetic. With the 2019 Lincoln Nautilus all of this remains true. The Lincoln Nautilus then ups the ante with a wide variety of benefits, like a spacious interior design, available cutting-edge features, and reliable performance abilities.
Whether you are a young professional in need of a roomy, modern SUV or you are looking for a sophisticated family vehicle that is spacious and reliable, the 2019 Lincoln Nautilus may be right for you. Browse all the new Nautilus SUVs in stock today.

Gorgeous Design, Reliable Performance
The 2019 Lincoln Nautilus is instantly impressive in every sense. Not only does it have a sleek, alluring exterior design that is aerodynamic and authoritative, it also has a spacious interior capable of seating up to five people comfortably. Furthermore, it loaded with cutting-edge technology that helps keep you safe behind the wheel and makes your driving experience more enjoyable -- this includes a Blind Spot Information System, Adaptive Cruise Control, Enhanced Active Park Assist, available Navigation, and much more!
Best of all, this SUV can deliver up to 335 horsepower and 380 pound-feet of torque, while also being able to tow up to 2,000 pounds! In other words, you will have all of the capabilities you need to own the road.
The 2019 Lincoln Nautilus also comes in three different trim levels:
Visit this page to
learn more about the 2019 Nautilus
, its features and trim levels now!
Regal Sophistication Meets Rugged Power: 2019 Lincoln Navigator
Even if you're brand new to the car purchasing world, you likely know about the Lincoln Navigator. Its regal design, sophisticated technology, and dependable performance have made it a go-to model for many drivers throughout South Dakota and beyond. With the new Lincoln Navigator, this dedication to reliability and luxury have only been enhanced. With this vehicle, you can easily conquer the road while also having enough space for friends, family, and cargo. 

What's New With the 2019 Lincoln Navigator?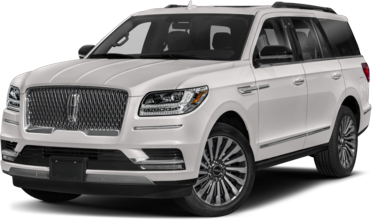 There have been a few exciting changes to the 2019 Lincoln Navigator which you are sure to love.
a new, optional wheel design



Reserve models have gotten a technology package that includes a ton of standard features like self-parking, adaptive cruise control, a head-up display, lane-keeping assist, and more!


There are a few new color options that you can choose from to further customize your Lincoln vehicle: Infinite Black, Ceramic Pearl, and Silver Jade.
Furthermore, the 2019 Lincoln Navigator continues to deftly blend power and efficiency. This SUV can deliver up to 23 highway mpg and 450 horsepower!
The 2019 Lincoln Navigator also has five different trim levels you can choose from, including:
Standard
Select
Select L
Reserve
Reserve L 

Get more information and view images of the 
new Lincoln Navigator
 here!
Efficiency and Spaciousness In One Luxurious Vehicle: 2019 Lincoln MKC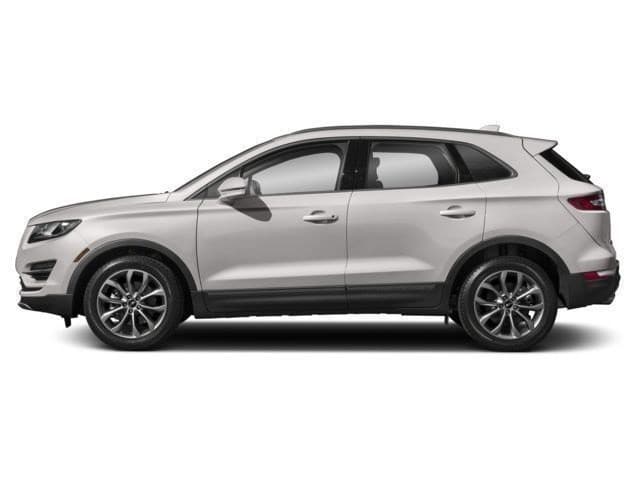 Some people who visit our Lincoln dealership in Sioux Falls are in the market for a spacious vehicle. Whether they are looking for a family vehicle or a professional SUV with plenty of space, the new Lincoln MKC has a lot to offer. Not only can you travel with plenty of room for passengers and cargo, but you can also enjoy all of the cutting-edge technology and impressive performance this luxury vehicle has to offer.
With the 2019 Lincoln MKC you can get these benefits, along with much more. With its advanced features, regal design, and reliable performance, this vehicle is more than capable of delivering the kind of luxurious experience you are looking for. Browse all the new Lincoln MKC SUVs for sale here.

What's New for 2019 in the Lincoln MKC?
There have been some small, but impactful changes to the 2019 Lincoln MKC features.
This SUV has a new face! With a single-piece front grille and a new shape, this SUV's front end is fresh and authoritative like never before. It also offers new, reshaped LED headlights.


Available active-safety technology has been enhanced, with pedestrian detection being added to its forward-collision warning system.
Lincoln MKC Performance Capabilities
The 2019 Lincoln MKC continues to offer incredible performance, balancing efficiency and versatile power with an even hand. Capable of delivering up to 285 horsepower, 305 pound-feet of torque, 27 highway mpg, and 20 city mpg, you will be able to conquer the road with confidence and ease, while always feeling in control when you are behind the wheel in Sioux Falls or nearby Hartford, Mitchell, Brandon SD or Luverne MN.


Ready To Conquer Again: 2019 Lincoln MKZ
The Lincoln MKZ has a certain quality to it -- a combination of regal confidence and luxurious authority. When you are behind its wheel, you always feel like you are in control, ready to conquer any road that you come across. Its luxurious interior provides you with the comfort and accessibility you need, while the engine underneath its hood rumbles as it provides the agile versatility and power you expect from a car of this caliber. Browse all the new Lincoln MKZ cars for sale at Sioux Falls Ford Lincoln here.
That level of quality has been augmented with the new  Lincoln MKZ. With further innovations and additions, this stunning Lincoln vehicle is ready to conquer the road again.

What's New for 2019 Lincoln MKZ?
Automatic Emergency Braking has become standard for the 2019 Lincoln MKZ. That means you can confidently travel while knowing your vehicle is designed to help mitigate potential collisions. This feature is bundled in Lincoln Co-Pilot360, which includes other safety features (like Lane Departure Warning and Blind Spot Warning).


The 3.0L turbocharged V6 engine is now only available on the Reserve trim level. For those who are looking for an added kick in their driving experience, that trim level is the way to go!
Regal Performance, Continued
The 2019 Lincoln MKZ continues to offer the great, versatile performance you expect from it. Capable of up to 400 horsepower, 400 pound-feet of torque, 31 highway mpg, and 20 city mpg, you get a nice balance between power and efficiency when you drive this Lincoln vehicle.
The 2019 Lincoln MKZ also offers three trim levels: Base, Reserve I, and Reserve II. With the former two trims you will have nine color options to choose from, and with the Reserve II there are 10 color options. Continued to learn more on this Lincoln MKZ model page provided by the Sioux Falls Ford Lincoln dealership.Want to Learn More about our New Lincoln Models in Sioux Falls, SD?
Visit us at Sioux Falls Ford Lincoln near and proudly serving local South Dakota cities like Hartford, Mitchell and Brandon as well as our neighbors across the border in  Luverne, MN. Come see us for a test drive today!
Ready To Learn More?
If you have any questions about the benefits of our new Lincoln models, or if you would like to learn more about its capabilities on the road, you are always welcome to visit us at Sioux Falls Ford Lincoln, located in Sioux Falls, SD. Our team would be more than happy to help you schedule a test drive with your favorite car on our lot.
Stop by today, and we can help answer any questions you may have about the purchasing process.We are proud to serve drivers throughout Sioux Falls, Hardford, SD; Luverne, MN; Mitchell, SD; and Brandon, SD.