Utilizing Your Lincoln SYNC3 Infotainment System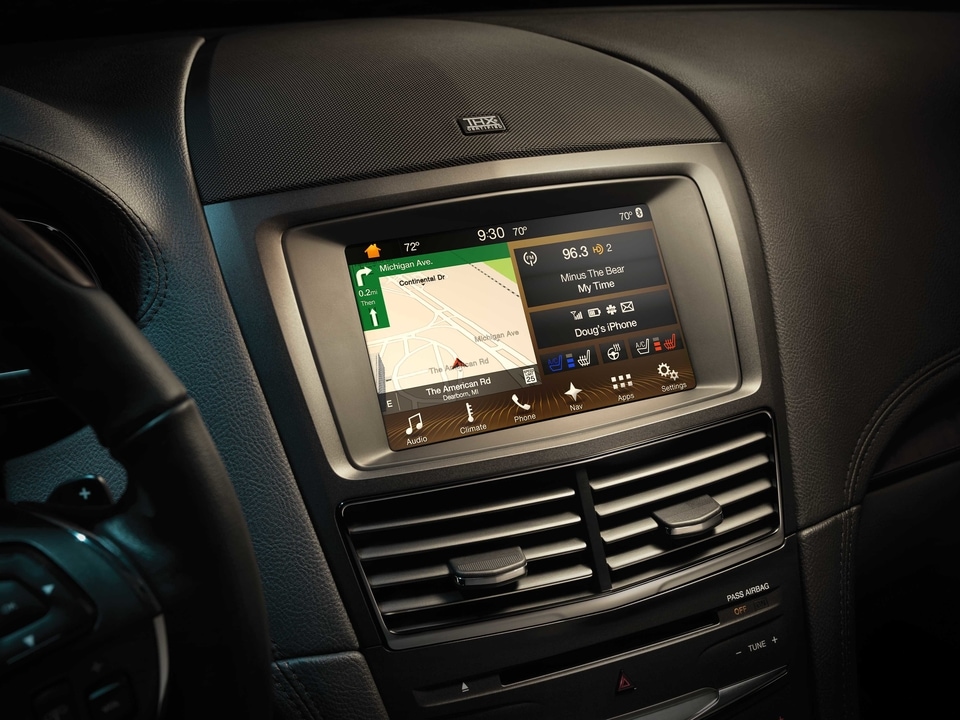 SYNC3 is designed to improve your overall automotive experience, with its user-friendly interface discovering features and benefits of SYNC3 is made easy.
Although your SYNC3 system may seem complicated, Lincoln has designed the system with the average driver in mind. That way Hartford SD, Luverne MN, and Mitchell SD drivers can get the most out of their SYNC3 infotainment system.
On your SYNC3 you'll see six distinct features:
Status Bar:
The Status bar appears at the top of the home screen. It provides various messages and icons, as well as notifications.
Navigation:
If your vehicle is equipped with the navigation feature, you'll be able to find a map with your current location.
Phone:
On the phone area, you'll be able to see if a phone is connected or not, as well as the option to connect a mobile device.
Audio and Entertainment:
When you're listening to audio, this field will let you know what source you're using.
Climate Controlled Seats:
If your vehicle is equipped with climate controlled seats, you may find the adjustment feature on your SYNC3.
Feature Bar:
The Feature bar will appear at the bottom of your home screen. And contains the menus for many of SYNC3's features.
The SYNC3 infotainment system is part of the heart of your new Lincoln model. Whether you're driving a Lincoln Navigator or other popular model, you're sure to find the benefits of SYNC3.